Residential care
Step 2: ACAT assessment
As well as choosing the right type of aged care support, making sure it is affordable, is important to ensure you can access the care you need. ​
The government may subsidise your care choices – but only if you have approval from an Aged Care Assessment Team/Service (ACAT/ACAS).​
You will need to be over age 65 (or 50+ if you are Aboriginal or Torres Strait Islander). If you are younger, you might wish to look at what support is available from the National Disability Insurance Scheme (NDIS) ​
The actions you need to take to arrange your assessment are outlined below including some tips on what to expect and how to be ready. It could take several weeks to get an assessment – so don't leave it to the last minute. ​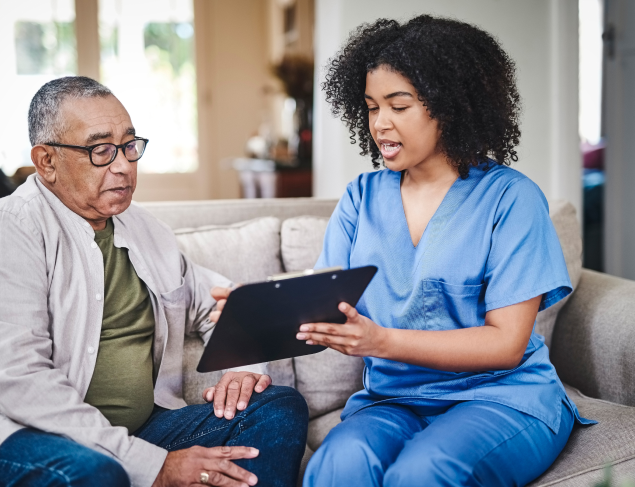 ---

Key things to know
What is an ACAT /ACAS assessment?
If you need aged care support, an ACAT (or ACAS) assessment can be arranged to help decide what support you need. The assessment is usually conducted face-to-face. A letter is sent after the assessment to advise which services (if any) have been approved – home care package, permanent residential care and/or respite care. You may be approved for more than one care option. This approval enables you to access government subsidies. ​
What is the difference between ACAT and ACAS?​
There is no difference. In Victoria, the assessment teams are called an Aged Care Assessment Service (ACAS). The rest of Australia uses the name Aged Care Assessment Team (ACAT).
What is the difference between ACAT/ACAS and RAS?​
If your needs are relatively simple, MyAgedCare might refer you to a Regional Assessment Service (RAS) instead of an assessment through ACAT/ACAS. The RAS assessor will talk to you about home support options available through the Commonwealth Home Support Program (CHSP).
How do I organise an ACAT/ACAS assessment?​
Usually the first step is to contact My Aged Care – either via phone or online form. This will involve a preliminary assessment to determine whether you qualify for an assessment. MyAgedCare will then refer you to an assessor to arrange an assessment time. It can take a while to get an appointment, so don't leave this too late. If you are in hospital your need may be more urgent and the hospital staff may be able to organise an assessment while you are there. Contact My Aged Care.
What does an ACAT/ACAS assessment cost?​
This is a free assessment – so no cost. ​
Will I lose control of my choices?​
No. The ACAT/ACAS assessor will help you to understand your options and provide approval to receive government funding to help with the costs. You could choose to do nothing with the approval or you could choose to start the process to find a care provider to help you. The choice is up to you. You can also file away your approval letter to use at a future point in time when you are ready.​
When does the approval expire?​
ACAT/ACAS approvals do not lapse or expire. So once you have an approval you can use it at any time. But if your needs change, you may need to arrange a new assessment if the option you are now looking at was not already approved, or you now need a higher level of home care package. ​
Do I have to have an ACAT/ACAS assessment?​
The assessment is needed if you want to access government subsidies to help with the cost of aged care. If you are happy to pay the full costs on your own, you can arrange your care privately and don't need an ACAT/ACAS assessment. ​
What if I need an interpreter?​
My Aged Care can organise an interpreter or Auslan interpreter. You need to arrange this ahead of the assessments so ask the My Aged Care team when you make the first contact.
I don't have anyone to help?​
If you don't have anyone you are comfortable asking to help you with your assessment, the Older Persons Advocacy Network (OPAN) offers a free information and advocacy service. They can arrange for someone to support you. Call OPAN on 1800 700 600 or ​Find more.
What is the Online Account?​
Once you have registered with My Aged Care you will be asked for permission to set you up with a personal record. This will keep a record of your details, your aged care services and interactions with My Aged Care. The easiest way to access this record is by setting up a My Aged Care Online Account and connecting it to your MyGov account​.
---

Actions
Start the process
Contact My Aged Care to check your eligibility. You can phone on 1800 200422 or use the online tool. You will need to have 15-20 minutes to complete this initial assessment – but note that if you are calling you may also have to wait to get through. ​
This assessment will ask for your contact details, what services you are looking for and how you are managing day-to-day. Make sure you have your Medicare card ready. You will be set up with an online record which you can access by linking your MyGov account to My Aged Care.​
It may be a good idea to have a family member or friend with you. If you want them to be your contact point they will need to have their Medicare card too. If you need an interpreter or Auslan interpreter, ask the My Aged Care team to arrange this for you.
Arrange an assessment
If you meet the requirements for an ACAT/ACAS assessment, My Aged Care will pass on your details to the assessment team. You should expect a phonecall to arrange the assessment time – usually this will be a face-to-face assessment in your home (or in hospital if you are a current patient). If you have nominated someone else to be your contact point, ACAT/ACAS will contact that person to make the arrangements. ​
Have the assessment
The assessor will usually come to your home, but if you are in hospital it might happen towards the end of your stay. Expect the appointment to take around 1.5 hours. Have your Medicare card and photo ID ready.​
The assessor will discuss:​
Your health, wellbeing and personal goals
What things you can do on your own, and what you need help with
Who is helping you and how often they are available to help​
Any safety concerns you have at home​
Details of medical assessments and any memory issues​
Development of a support plan. ​
It may be a good idea to have a friend or family member with you to help answer the questions. It is important that you are honest with the assessor about your day-to-day capacity. This is not a test that you should be worried about. The assessor is not there to judge you or tell you what you should be doing. They are there to help you access the care that is right for you. An accurate picture of your capabilities can help to ensure you receive the right approvals. The assessor will ask you to complete an Application for Care Form, but you will not need to make any decisions at this appointment.
Get your results
The assessor will prepare a letter and send you a copy in the mail. This may arrive a couple of weeks after your assessment. This letter will show what services you have been approved for and include a support plan. The letter will also include a unique referral code. When you are choosing a residential care provider, they will ask for this code.​
---

My Aged Care Online Account
After you have registered with My Aged Care you will have a personal Online Account created. This is where you will be able to:​
Access your aged care ID number​
Update your contact details​
Decide what electronic notifications you want to receive to ensure you do not miss important messages​
Find your referral code that needs to be given to the aged care provider to access government subsidies​
Find a copy of letters sent to you by My Aged Care​
The first time you want to access your Online Account, you will need to log into your MyGov account and add My Aged Care as a service. Click here for help with these steps. After you have linked the accounts, you will be able to just log into My Gov and select the My Aged Care tile.​
If you have nominated someone else to be your My Aged Care contact point, an Online Account will be set up for that person and this can be accessed through their MyGov account.
---

You are ready to find a care provider
Now that you have the approvals in place, you are ready to find and select a care provider. You don't have to wait for the approvals to start your search, but you may not be able to start any services until the approval is finalised and you have the approval letter from ACAT/ACAS.​
When you are ready move onto the next step – Choosing your care provider.