Residential care
Step 3: Choose provider
Choosing the right residential care provider is key to a good experience. This may be an easy choice if there is only 1 or 2 in your local area, but more complicated if you have more choices. Remember you are finding a new home. Your approach for choosing which residential care provider is right for you, is similar to the approach you would take when choosing any new home.​
The following list of actions may help you to create a structured plan and approach. These actions will help you create a shortlist of suitable options and then to make your selection.
Choose the location
Choosing which city, town or suburb you want to live in will help you to start the search process. Think about whether you want to live:
Close to your current home, so you are in familiar territory and can continue to see the same doctor, dentist, hairdresser and friends. This is likely to be particularly important if you have a spouse who will continue to live at home.​
Closer to your children or other family, so they are able to visit more often and provide you with support.​
In a larger town or city that has access to better medical treatments and hospitals.​
Back to a city or town where you grew up or has sentimental attachment for you.​
Once location is decided you can start to research what residential services are in that location. Go to the Find a Provider section of the My Aged Care website and search by location or postcode. Start your search
Your preferences for style and features
When you search for a provider, you might have a choice of options, which will allow you to think about which one will suit your needs and make you feel more at home. Create your wish list of features and accommodation style that you are looking for. ​
You might not be able to find a provider that meets all your preferences. But having a wish list and deciding which features are most important, can help you narrow down your selection to decide what you are willing to compromise on and what you are not. Compromises might also be important based on what you can afford or any specific care requirements that you have. Think about:​
Do you want a private room or a shared room?​
Would you prefer a community that has a similar ethnic, religious or cultural background so that customs, language and food requirements are better met, as well as a feeling of familiarity?​
Is a view from your room window important, and what sort of view?​
Are you comfortable in a multi-story apartment style building, or would you prefer a smaller cluster housing style?​
What interests and hobbies are important to you, and does the provider offer activities that you will enjoy?​
Do you want access to coffee shops, communal areas and other features?
Check and compare prices
Price is important. The price of a room in residential care can vary. The price of a room must be published on the My Aged Care website, so when doing your search, check the prices published by the care provider.​
We may all have had experiences where we could not afford to buy/rent our dream home and you might find the same for residential aged care. It is important to choose a room that is in a price range that you can afford. Working with a financial planner (an Accredited Aged Care Professional) can provide advice on structuring your finances and how to afford a room that you might think is out of your reach. For example, instead of paying the requested lump sum (refundable accommodation deposit) you might find it better to convert this into a daily fee (daily accommodation payment). This is like 'renting' the room instead of 'buying' the right to live there. ​
If you have lower levels of assets and income, you might be classified as a low-means resident. This means that the room price might be cheaper than the published rate and the government might help with subsidies to pay part of the cost. But as some care providers limit how many low-means residents they can accept you will need to have a conversation with your preferred aged care provider about whether they have availability and what sort of room they might be able to offer you. ​
Don't be too afraid of what you might think are high room prices. Remember, this will be your new home so it is like buying or renting a home. Any lump sums you pay (as a refundable accommodation deposit/contribution) is money that will be refunded when you leave. It is still part of your overall wealth. And your money is not at risk because repayment is guaranteed by the Federal Government if you are moving into an approved care service. It is just important to make sure it is a room you can afford and that have left yourself enough to pay your other ongoing fees and expenses. ​
If you want to understand the financial decisions more click here.
​
Create your shortlist
Now that you have decided on location, preferred features/lifestyle and affordable price range, you should be ready to start narrowing down your shortlist of preferred aged care providers. Even if there is only 1 or 2 providers in your area, this is still important to make sure it is the right choice, and so you can understand what to expect if you move in. ​
Information listed on the Find a Provider section of the My Aged Care website can help you to create this shortlist and to prioritise your preferences. ​
Need help?​
If you are not sure how to create this shortlist, or you are having problems finding a suitable residential care service, click here. [This links to Help to choose a provider below].
Visit the providers
Contact your shortlisted care providers and ask to arrange a visit so you can walk around and inspect the rooms, amenities and get a feel for what it would be like to live there. ​
Be observant and ask lots of questions. Does the place feel like a home and offer comfortable places to spend time? Do residents look happy and do staff say hello to residents by name? Ask about the daily routines and what entertainment activities they offer. ​
Click here for a list of things you should ask about. [PDF document]​
It is a good idea to have a notebook and take lots of notes. It is hard to remember everything after you get home. If the provider has brochures and information that you can take with you that will help with your family discussions and making a decision.
Make a decision
With all your research complete, you should be ready to make a decision. Involve family members or trusted friends and go through any concerns. You might need to select your top 2 or 3 preferences and apply to them all in case a room is not available at your first option, or you have needs that they can't meet. ​
---

Help to choose a provider
Use the 'Find a Provider' function to search for providers in the area as well as compare fees and services
Google 'aged care placement' to find experts who can help with your research, decision-making & negotiations
A planner experienced in aged care may be able to connect you with services and work out a funding strategy
Ask for referrals and recommendations – you may know people who have already done the research
Quality & safety commissioner
Check how a provider has been performing against quality and safety requirements. Click here. ​
Residential care providers are given a Star Rating to show information about the quality of care they provide and how they compare to other providers. Click here.​
Download the checklist of questions to ask an aged care provider to help make your choice.​
---

Things that might be on your wish list
When selecting a care provider you may have a wish list for access to certain services or amenities. If they are not available, check if they are close by in the local community and how you could get there. ​
Everyone's list will be different (based on care needs and personal preferences) and you may need to compromise – care and location are usually the most important aspects. Below are some hints for things you might want to think about. Decide what is important and what is not.​
Room size, linen quality and furnishings​
Meal choices​ and flexibility with meal times
An on-site hairdresser or beautician​
Onsite cafes, coffee shops or restaurants​
Bar or social room​
Access to allied health services, such as podiatrist, physio or optometrist etc​
Chapel or place of worship​
Bus or transport services​
Wifi and/or computer room​
Gardens and outdoor spaces​
Men's shed​
Recreational facilities such as a pool, gym or bowling green​
Entertainment and social activities that match your hobbies and interests​
Calendar of celebrations
Are pets allowed, or can they visit​
Good ratio of care staff to residents
Social rooms, for example to meet family and friends.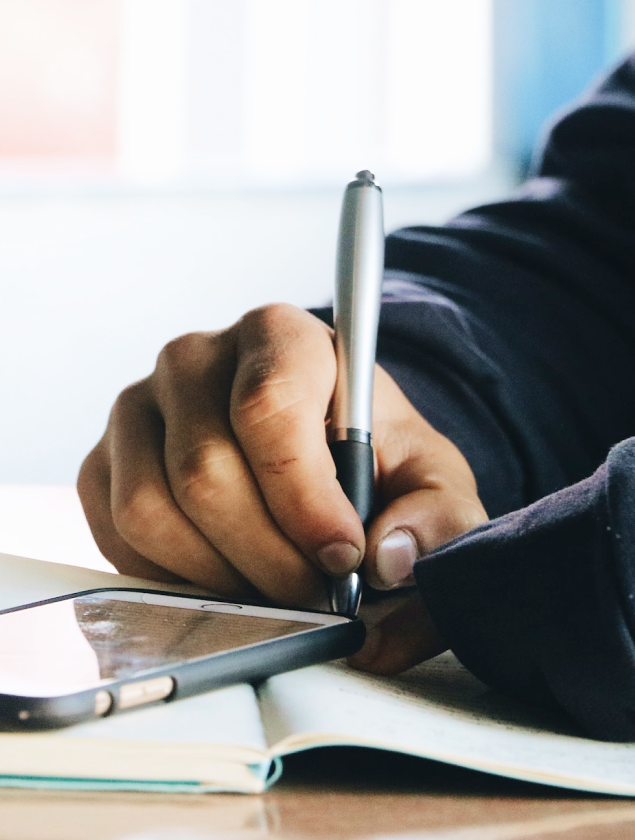 ---

On the waiting list
Once you have made a decision and apply to your preferred aged care provider, they might be able to offer a room straight away, or they may need to add your name to a waiting list.​
If you are on the waiting list, ask about expectations for timeframes so you know whether to wait or contact your second preference. If you decide to wait, keep in touch with the provider and check regularly on how your application is proceeding. ​
When you receive an offer of a room you are ready to move onto the next step, which involves the negotiations and completing the paperwork.