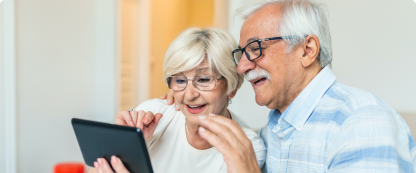 Strategies to pay for home care
Strategies to pay for home care
The rules for aged care set what fees are payable and how they are calculated. You might not have much choice about these fees, but you do have choices around how you structure your finances to make your care affordable. The choices you make will have an impact on cashflow, Centrelink/Veterans' Affairs entitlements, income generated and total expenses. It can be a complicated set of interactions.
This section provides a brief outline of some of the key strategies for funding home care. It is a general overview and does not take into account any particular circumstances so you should always seek advice to determine your own personal impact. It is not a complete analysis of all implications but provides a guideline to help with your research and understanding.
Strategy 1: Check and compare providers
Home care providers charge fees for the services they provide. These include administration, care management and the provision of care services. While fees are not the only aspect to consider when choosing a home care provider, they are important to check and compare. The higher the fees, the less of your package will be available to fund care services.
Take the following steps:
Providers need to publish their fees on the My Aged Care website under Find a Provider section.
Ask the provider for a schedule of fees.
Ask the provider which fees are negotiable and consider what services you or your family can take on instead of the provider. For example, you might be able to do your own case management to reduce the management fees.
Tip: Self-management of your home care package can reduce fees however, you will need to have the time and capacity to manage the package effectively.
Strategy 2: Not enough cashflow
You may have most of your wealth tied up in your home and don't have enough cashflow to pay for the home care you need. You may not be able to sell your home, but you might be able to draw some of the equity out of the home by borrowing.
A reverse mortgage (or aged care loan) allows you to borrow either a lump sum or regular income drawings using your home as security. The benefit of a reverse mortgage is that you don't have to make repayments until the end of the term. This might be a fixed number of years, when you sell the home or when you pass away. You need to check the contract to determine the arrangements.
There are commercial lenders and the Government also offers a low-interest option. Read here for more information on the Government's Home Equity Access Scheme (HEAS).
Some things to know before making this decision:
The interest and any other fees charged by the lender will add to the loan. The compounding effect will increase the amount you owe over time.
The HEAS is generally limited to regular fortnightly income drawdowns, although there is a limited opportunity to convert 6 month's worth into an advance lump sum.
The amount you can borrow may depend on the value of your home and your age.
You need to own a property (some providers may require it to be the home you live in) that the lender is able to secure a mortgage or caveat over. This means you will usually not have access to this option if your home is in a retirement village or land lease community.
Shopping around to compare interest rates and conditions is important to get the deal that works best for you.
Always check that the loan has a "no negative equity guarantee". This means you can never owe more than the value of your home.
Tip: If you are wanting to increase cashflow, borrowing regular drawdowns (instead of a lump sum) can minimise the cost of borrowing and protect more of the equity in your home. In some limited cases you might also be able to apply for financial hardship concessions. Read more